Published on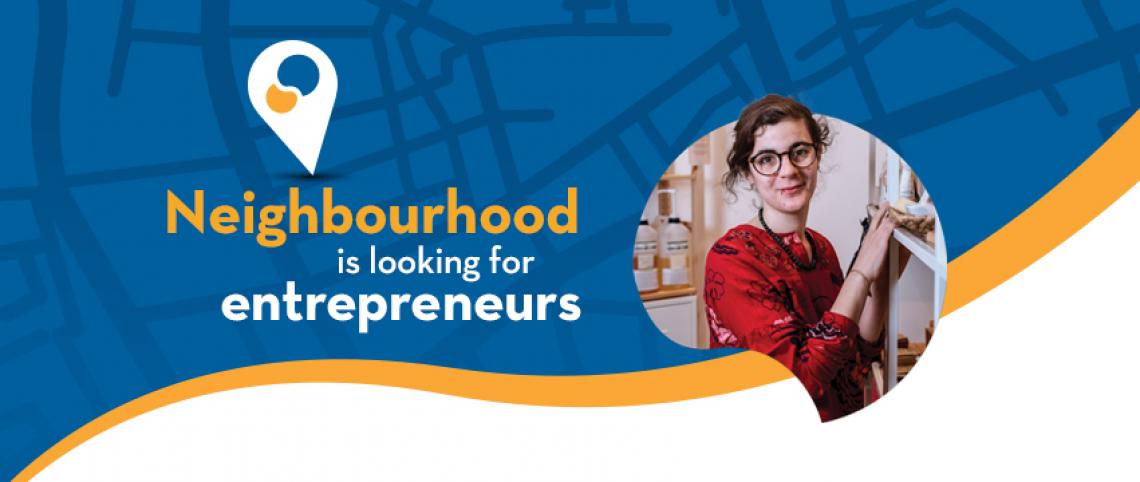 From 18 until 22 March, 2019, microStart organizes its yearly 'Microcredit week' campaign. During this 8th edition and with a series of activities across Belgium microStart wants to encourage everyone that has entrepreneurial plans to realise them.
Neighbourhood seeks entrepreneur !
The theme of the eighth edition is 'neighbourhood seeks entrepreneur'. With this campaign microStart, together with its partners wants to send a positive message and underline the economic and societal value of micro-entrepreneurs and the microcredit sector. Micro-enterprise are the base of the Belgian economic system and create a mass of economic and social added value.
The campaign is traditionally a positive campaign and fully in line with the internal values ​​that microStart stands for: trust, respect, professionalism, solidarity and innovation. For that reason, microStart wants to promote the success stories of its clients to encourage others to take action and to send out a strong message to decision-makers at different levels.
A busy schedule
• Dozens of events take place at local level and are animated by the local branches. These involve customers, partners, volunteers, local authorities and the bigger public.
• Every day a 'walk the talk' route takes place in one of the cities where microStart is present. This is the common thread throughout the campaign and allows the bigger public to get acquainted with the micro entrepreneurs in their neighborhood and the partner landscape around it. The walking routes and maps are sponsored by the different partners involved during the 2019 campaign.
• A closing ceremony is planned in the form of a micro-market and will take place in La Vallée (Molenbeek). The event is organized on 22/03 in collaboration with various partners and of course our entrepreneurs.
ENTREPRNEURIAL PLANS?
Are you in the last straight line to get started or further develop your business? But you are lacking resources? Then a microcredit might be the solution. With a mix of financial products and personal training, we are happy to help you to realize your plans. Come visit us during the Microcredit Week or contact your nearest office!
WITH A BIG THANK YOU TO OUR PARTNERS
microStart can count on the support of a series of partners making the 'Microcredit Week' possible. Furthermore they make it possible for microStart and its micro-entrepreneurs to set up an further develop their activity. Thank you!