Financing

in a simple way

Coaching

For your success
Our Story
As a leading microfinance institution in Belgium, microStart provides advice and grants microcredits to (starting) entrepreneurs who do not have access to financing from the conventional banking sector.
Created in 2011, microStart is an initiative of Adie, a pioneer in European microfinance, BNP Paribas Fortis and the European Investment Fund.
Today, microStart is one of the most dynamic and innovative European players in the field of professional microcredit. microStart's practices comply with the European Code of Conduct promoted by the European Commission for Microfinance Institutions in the EU.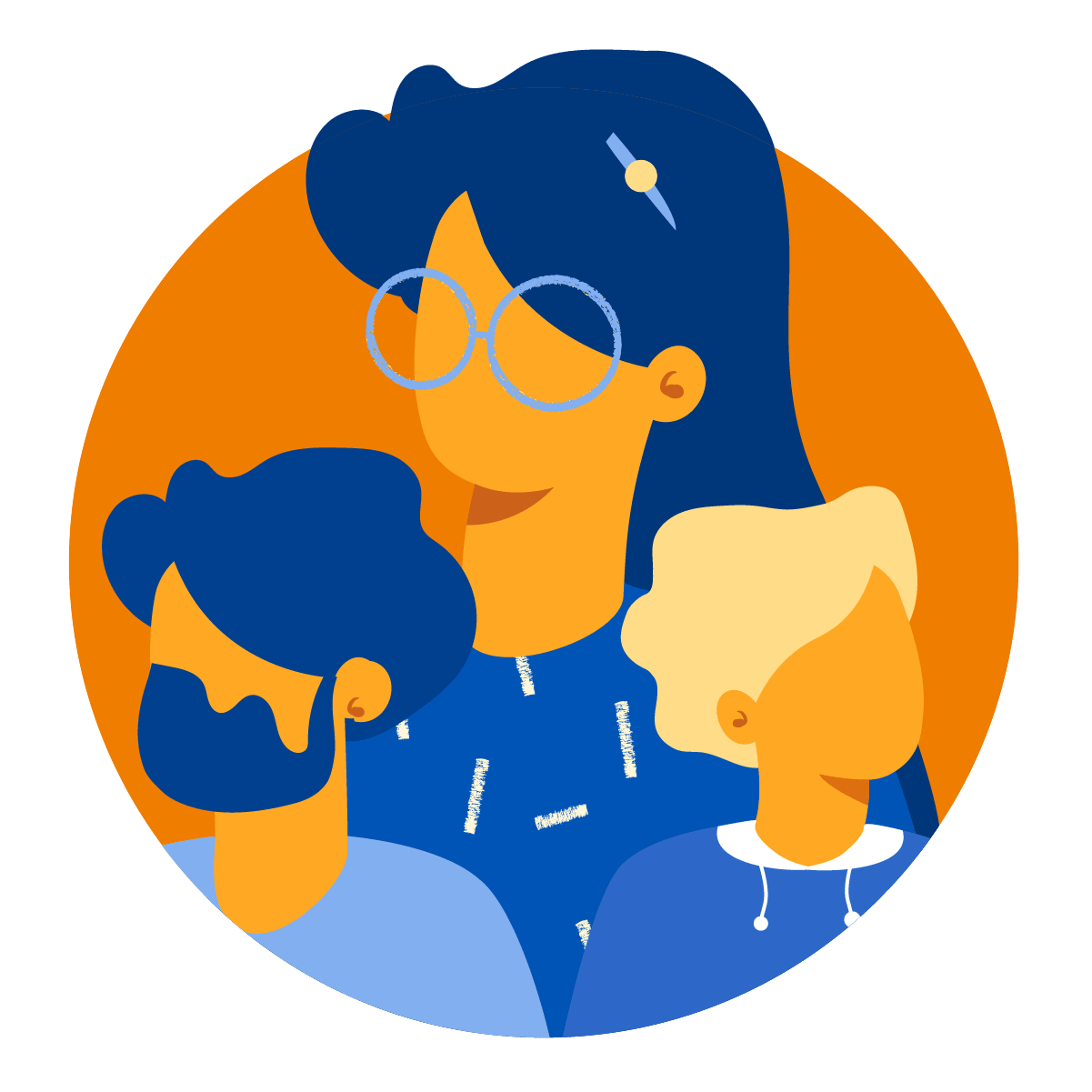 We aim for a more inclusive society by facilitating the creation and development of viable enterprises and jobs for every individual, especially those experiencing financial and social inequalities.
Our values
Trust

Innovation

Respect

Solidarity

Professionalism
Facts & Figures As of the end of 2022
+9.000

jobs created

6 780

professional loans

+€ 54M

injected into the economy

93%

repayment rate

160

volunteers

+9.400

entrepreneurs trained
Our team
Board SC-ES
Carine De Nys

Chair microStart SCRL

Carine De Nys

Chair microStart SCRL

Anne-France Simon

Head of CSR Engagement & Inclusion - BNP Paribas Fortis

Anne-France Simon

Head of CSR Engagement & Inclusion - BNP Paribas Fortis

Olivier Delval

Director, Sales Performance Management - BNP Paribas Fortis

Olivier Delval

Director, Sales Performance Management - BNP Paribas Fortis

Michel Halet

CEO - Partena Professional

Michel Halet

CEO - Partena Professional

Jan Heyvaert

Chief Human Resources and Sustainability Officer - AG Insurance

Jan Heyvaert

Chief Human Resources and Sustainability Officer - AG Insurance

Sébastien L'Aot

Deputy CEO - Adie

Sébastien L'Aot

Deputy CEO - Adie

Laure Coussirat-Coustère

Deputy CEO - Adie

Laure Coussirat-Coustère

Deputy CEO - Adie

Patrick Somerhausen

Co-CEO - Funds For Good

Patrick Somerhausen

Co-CEO - Funds For Good

Loïc De Cannière

Chairman of the Supervisory Board of Incofin Investment Management

Loïc De Cannière

Chairman of the Supervisory Board of Incofin Investment Management

Valérie Beeckmans

Independent director

Valérie Beeckmans

Independent director

Olivier Brissaud

Chairm microStart support asbl

Olivier Brissaud

Chairm microStart support asbl
Board ASBL-VZW
Olivier Brissaud

Chairm microStart support asbl

Olivier Brissaud

Chairm microStart support asbl

Koen Stevens

Administrator

Koen Stevens

Administrator

Odile Amory

Administrator

Odile Amory

Administrator

Guido Busseniers

CEO ad interim

Guido Busseniers

CEO ad interim

David Dardenne

Senior Manager at Accenture - Accenture

David Dardenne

Senior Manager at Accenture - Accenture
Management
Guido Busseniers

CEO ad interim

Guido Busseniers

CEO ad interim

Michel Rossius

CEO's advisor

Michel Rossius

CEO's advisor

Haifaa Saad

Finance, Risk & Admin Manager

I undertook a Master's degree in Economics in Cairo which I completed at ULB, followed by The European Microfinance Program (EMP) which gave me the necessary knowledge in the field. Several internships and professional experiences as well as an immersion in Morocco allowed me to perfect my knowledge. Within microStart as a management controller, a position that allows me to link finance and microcredit which modestly and indirectly helps to create several jobs in Belgium.

Sandra Fernandez

Chief Customer Officer

After graduating with a degree in languages and literature, I soon realised that I wanted to use my social skills and ideally make a contribution to those in need. That's how I ended up at Caritas International, where I worked in the migration sector for ten years. I discovered how resilient people can be and how, in their own countries, they creatively use entrepreneurship to support themselves and their families.
This brings me now to microStart, where I hope to take on new challenges and discover that there are also many entrepreneurial opportunities in Belgium. I am convinced that entrepreneurship and microfinance can be one of the keys to success for many people, and I hope to contribute to this by starting this new and exciting chapter at microStart.

David Taquin

Chief Development Officer

With a degree in Management Sciences, I have always been interested in entrepreneurship and development. I was involved in AIESEC, Mons équitable and the launch of a repair café.

I immediately started working for a Belgian company active on the international scene, where I learned a lot about all aspects of SME development. At the same time, I started as a freelance photographer.

I wanted to give meaning to my career by getting more involved in a positive project and that's where Microstart comes in. I am convinced that the accompaniment of (future) entrepreneurs and microcredit can work towards an economic and social renewal of Belgium.

Emmanuelle Declève

HR Director

During my management studies at ICHEC, I had the chance to discover all aspects of the economy. However, it was social entrepreneurship and the social and solidarity economy that quickly caught my attention and led me to do my end-of-studies internship at microStart.

After several trips to discover new cultures, a professional experience in financial consulting and another one at the European Association for the Defense of Human Rights, I came back to microStart, convinced of the power of entrepreneurship as a tool for economic development and convinced that the dynamism, the proximity, the concrete impact and the social purpose of microStart will be a source of many daily wealth!

Lorraine de Fierlant

General Manager

My interest in businesses started during my studies in economics. Nearly 8 years in corporate communication have allowed me to build relationships with CEOs, entrepreneurs, journalists, and politicians.

The nonprofit organization Réseau Entreprendre in Brussels has nurtured my passion for entrepreneurship and deepened my understanding of supporting entrepreneurs through other entrepreneurs, creating sustainable jobs, facilitating the growth of a network of nearly 500 entrepreneurs, financing, and team management.

I am convinced of the impact of microStart, which enables financing and support for entrepreneurs regardless of their background, income, social status, or education. This is an essential mission for our Belgian economy.
Support
Sara Loveniers

Deputy CCO

After my studies in social sciences and economics, with a specialisation in TEW, I wanted to deepen my knowledge in social and development economics.

That's why I decided to follow a study on globalisation and development, where I learned about the importance of microcredits in the world.

Support for small entrepreneurs is also very important in Belgium. That's why I'm very enthusiastic about working at microStart to help entrepreneurs and starters get started.

Every day, we are in contact with clients who have a dream, and we help them to realise it through financing, support and advice.

I am very proud to contribute to the social impact of microStart on our society!

Larissa Rakotozandry

Customer Support

Attracted by the social impact of microfinance, I specialised in Microfinance and Financial Inclusion at the ULB.
Coming from a developing country, I am aware of the importance of having someone who believes in your project and who helps you to make it happen. That's what really attracted my attention to microStart and I'm proud to be able to participate in the future success story of an entrepreneur!

Brunel Pembele

Customer Support

With experience in a telecommunications company and the financial sectors, I have accumulated a lot of knowledge and skills.
Communication is central for me and working together towards a suitable solution is very interesting. Working at microStart gives me a new opportunity to further develop my knowledge in the field of customer service and above all to help customers to realise their projects.

Tamara Pezo

Risks & Statistics Manager

With a background in management science, I started working in the fund administration sector where I had the opportunity to perform various functions related to the calculation and control of net asset values. This experience not only gave me an insight into market finance, but also sharpened my interest in responsible finance. This led me to culminate my studies with a thesis on microcredit. Convinced of the positive impact of microcredit on economic and social development, I decided to breathe new life into my career by joining the microStart adventure. I share the same values with this organisation.

Aurélie Hochstras

HR & Finance Administrator

After a first experience as HR assistant for 4 years in a company, I was looking for a new challenge. So, thanks to my desire to learn new things, I decided to continue my career path at MicroStart. I was captivated by its vision and values. I am very motivated and happy to be able to contribute to this project. In my opinion, entrepreneurship is the engine of our economy and I am therefore delighted to join a company that has understood this principle 100%.

Amina Hmimsa

Junior Accountant

Having adopted a dual culture lifestyle, Moroccan that of my parents and Belgian my native country, I can say that I have developed a rich personality allowing me to adapt to all types of situations in my life.

Having completed my secondary education in an Athénée with a general economic-mathematical option, I was immersed in the world of accounting from my teenage years, and I knew immediately that this was the direction I wanted to follow.

With my CESS in hand, I embarked on higher studies in accounting at the HEFF Coremans. These years as a bachelor were rich in learning and experience.

I was lucky enough to have done my internships during my last year of bachelor in an international pharmaceutical company. They hired me directly for a student job during the summer holidays.

I then had the opportunity to develop my knowledge as a PA accountant in a company with 2 activities; economic and social and with 4 NPOs.

I am a person with a lot of experience, I am very knowledgeable. The opportunity to deepen my knowledge, to evolve and to increase my grades without being considered as a junior accountant (being a recent graduate) is what pushed me to take up new challenges and become the accountant of microStart.

Olivia Van den Bogaert

Partnership & Advocacy Manager

I started to develop an interest in entrepreneurship during my studies as a management engineer. After a first experience as a salesperson in a company, followed by the launch of a small restaurant, I decided to commit myself for one and a half years to a project of coaching young entrepreneurs in an NGO in Ivory Coast. This project convinced me that entrepreneurship is a powerful tool for poverty reduction and economic and social development! Working at microStart was a logical next step in my career path. Moreover, microStart allows me to work in an organisation whose vision and values I share.

Martijn Crabbé

Partnership Officer

I graduated in Finance at the Arteveldehogeschool in Ghent where I also did an internship with microStart. During this internship, my motivation increased to work in the financial sector but with the goal of helping people with their entrepreneurship every day. After a first work experience in digital marketing, I joined microStart (this time as a full-time employee). microStart combines the financial with the social, a key role in our society. I therefore wish to help the people who come to microStart to start up their businesses as best I can.

Steffen Van Wijmeersch

Communication & Marketing Manager

After graduating from the VUB, I took my first professional steps by organising activities for the homeless in the CAW. During my career in various social organisations, my love for communication and design grew more and more. After further training and a first professional experience as communication manager at Cultureghem VZW, I started as a freelance graphic designer. The birth of "LOWI" was also my first step as an entrepreneur. At microStart, I found the opportunity to combine my love of communication and design with a social component and a sense of entrepreneurship. As far as I'm concerned, it's right on target!

Tiphaine Gire

Head of Development & Marketing

After graduating with a Master's degree in International Strategic Management Consulting, I became involved in the management of solidarity projects at the end of my studies. For more than five years, I coordinated and managed development aid and humanitarian projects in various sectors, mainly within specialised agencies of the United Nations system in Madagascar (the Food and Agriculture Organization, the United Nations Industrial Development Organization) and in the Democratic Republic of Congo (the World Food Programme).

Evolving in an environment where I am increasingly confronted with and interested in social entrepreneurship as a driver of economic development and social inclusion, I am now directing my career towards actions that combine entrepreneurial initiative (or social innovation) and the fight against poverty.

I fully support microStart's vision and I am now happy to join the organisation and to invest myself alongside its teams as Development Project Manager.

Boglárka Csatlós

Salesforce Developer

After graduating from Université de Bourgogne in Applied Foreign Languages, I returned to Hungary to start my professional career. My first job happened to be at Salesforce Technical Support as a Tier 2 agent for French and English speaking customers which allowed me to discover my skills and interest in IT. Since then I have been working for over 9 years in various Salesforce related roles in Hungary and in Belgium: support agent, SME, technical consultant, internal admin, technical architect, developer.

At microStart I can combine my passion for my profession with a social mission which is a very strong motivation for my everyday work. I am proud to be part of an organization facilitating people to take initiative of entrepreneurship and to take their life in their own hands regardless of their background.

Vincent Nguyen

Junior Salesforce Administrator

After studying at ULB and then ICHEC, I launched my career as a consultant specializing in digital transformation, with particular expertise in Salesforce technology. This experience enabled me to work with a number of companies, where I had the opportunity to support them in their digitalization. However, beyond the functional and technical aspects of my work, I've always felt a deep aspiration: to put my skills at the service of a cause that's close to my heart, namely, to have a positive impact on society. For me, the idea of reconciling my passion for new technologies with a social commitment was an obvious one. That's why I chose to join the MicroStart team.
Brussels
Sophie Delcorte

Branch Manager

A few years ago, through my circle of friends, my activities and my studies at UCLouvain in management sciences, I became aware of the social and solidarity economy. It was a revelation for me and I promised myself that I would also work for the development and recognition of an economy focused on people and social equity.

I am committed to making finance more accessible to all. As a counsellor, I want to enable anyone who wants to start a business project to have access to funding, but also and above all to recognition and confidence.

Samia Batouche

Branch Manager

Working since November 2019 within microstart as a receptionist, it has forged my conviction to give everyone the opportunity to be an entrepreneur. I am delighted and excited to continue working with microStart as an advisor to help entrepreneurs realise their ambitions.

My academic career, which included a Bachelor's degree in Political Science and a Master's degree in Development and International Cooperation in Brussels, was guided by a curiosity and a need to understand our societies, our environment and what they are made of. I then moved on to a Master's degree specialising in Microfinance. This is where my attraction for social entrepreneurship and impact finance was born.

After various internships in the field of international cooperation and microfinance as a project evaluator, I quickly realised that what drives me is to accompany project leaders all along their path. Proximity, social contact and empowerment are sources of inspiration that I wish to find in my daily life.

Indeed, I am convinced that giving a chance to undertake by showing empathy, listening and availability, is to work a little more towards a social and economic development. I became aware of microStart during my studies and it seemed obvious to me; we share the same human and work values and I find this balance that makes sense to me, between a social mission and an analytical technicality.

I started my university studies with one idea in mind: when I graduate, I will try to contribute to the common good in the best possible way.

After various professional experiences, especially abroad, which allowed me to acquire new skills and to cultivate certain aspects of my personality, I naturally turned to microStart.

It is therefore a real pleasure for me to be able to combine my knowledge of economics and microfinance with my attraction for human contact and entrepreneurship, and to put them to good use in order to help people bring their dreams to life.
Liège
Belinda Moulin

Branch Manager

With a degree in Population and Development Sciences, I was able to gain experience in the field of development cooperation in different organisations.
As Koffi Anan said, "Microcredit has proven to be an effective weapon against poverty and hunger and can really improve the lot of people, especially those who need it the most".
Working for microStart is an opportunity for me to contribute to the fight against poverty and the integration of people excluded from our society.

After studying commercial sciences, I started my professional career in a bank and then set up my own business in the hospitality sector (restaurant and wine shop). I was then employed by Fedasil in a centre for unaccompanied foreign minors. I have also worked at the University Hospital of Liège. Versatility, diversity and hospitality are the DNA of my path....Balance has been my watchword for a few years now... That's why I applied to MicroStart, to discover a corporate culture based on respect, humanity, equality and openness.

As a graduate in social and sustainable enterprise management, working at microStart was my first ideal job.
After living in Norway for a few months, I applied for a job at microStart, looking for a job that combines the non-profit world and entrepreneurship, that makes sense and that is in line with my values. Indeed, equity, humanity and inclusiveness are very dear to me.
I admire people with great ideas and the desire to undertake, and I am enthusiastic about supporting them in their projects.
Hainaut
I have a Master's degree in law and I am eager to work in a meaningful and committed profession. My studies have enabled me to integrate the values of equity and equality, from which stems the right of everyone to undertake an economic activity. I admire people who, full of ideas, dare to start their own business and I want to encourage them to do so. This is the aim of microStart and the reason why I feel at home here. My experience in voluntary work and associations has made me realise how important listening and advising are and are two things I really enjoy doing.

With a degree in hotel management, I have made the choice through my career to contribute to the satisfaction of each customer.

With experience in the hotel sector and holding various managerial and executive positions, I was able to develop human and social principles and skills and espouse the values dear to microStart.

Affected by the health crisis linked to COVID-19, I made the choice to give a new impetus to my career. microStart is for me an obvious choice! Indeed, having the constant desire to help and accompany, to put my human values, my team spirit and my analytical skills at the service of microStart, I will be able to make myself useful and allow each client to develop professionally and guarantee the right to economic initiative.

These principles and values fully reflect the vision and mission of microStart. The provision of my skills to company projects, teammates and clients, the expertise of my colleagues and manager are the keys to achieving my social and human missions.
Antwerp
After 10 years of experience as a credit advisor in personal loan and consumer credit, I was looking for something where I will still have a lot of customer contact and be able to help them with their dreams. What attracted me a lot to microStart was that they give everyone a chance to make their dreams come true regardless of their origin or background. And because I speak 5 languages, I like being able to help clients in different languages.

My interest in microfinance began back in 2017 when I took the Micro & Macro Projects course at university. My enthusiasm grew because of the opportunities microfinance can offer to clients who do not have access to traditional banks. From then on, I dreamt that this could be something in which I could build my career. Unfortunately, I had to leave my country (Syria) because of the civil war. After four years in Belgium where I continued studying economics at VUB and worked as a volunteer in a church, I felt it was the right time to start my career at microStart. Here I can put both my analytical and people skills to full use.
Find the nearest office
Permanences at our partners (appointment only)